We are lucky enough to have a number of amazing wreck dives to choose from!
Location: Larnaca, Cyprus // Description: Wreck // Length: 174 meters // Depth: 18 – 42 meters
This world class wreck is enormous. The Zenobia was a roll on-roll off (Ro-Ro ferry) that sank on her maiden voyage in 1980 and is unmissable. At depths between 18 – 42 meters and with a length of 174 meters. She has four lorry decks on four very distinct experience levels; this wreck is perfect for anyone from an Open Water Diver to the teck-iest among you.
The value of the wreck when she went down was huge. Carrying 104 eighteen-wheeler lorries and one car (the captain's private blue Lada) the loss was estimated at 20 million Cypriot pounds for the vessel herself and then an astonishing 200 million Cypriot pounds for her cargo. This must have been a huge blow to the Swedish Company that made it, but the Zenobia wreck has proved to be one of the most lucrative tourist attractions on the island. The revenue that this metal giant provides to the dive industry is estimated to be over 25 million Euros per year! This shows you just how great she is, almost all certified divers will visit her at least once and, in my experience, will return year after year to explore another section of her.
The crystal clear waters of the Mediterranean make a Wreck Diver Specialty course ideal here – you can learn how to reel in and reel out without even penetrating the wreck to begin with, and then, under the watchful eye of your PADI Instructor, you can explore its interior to your heart's content.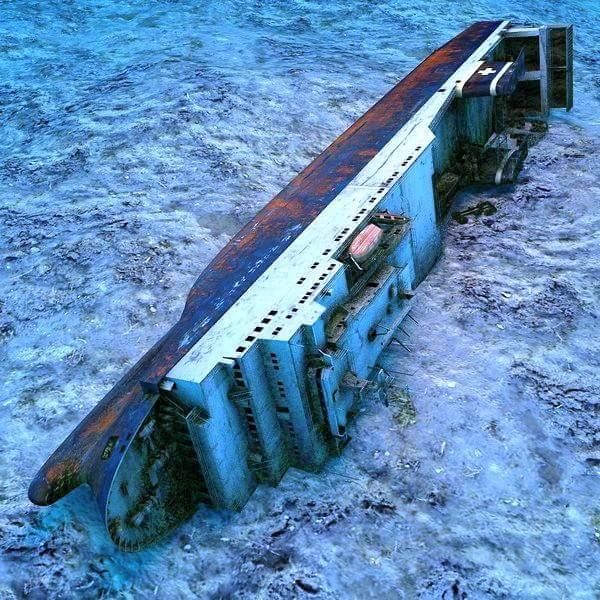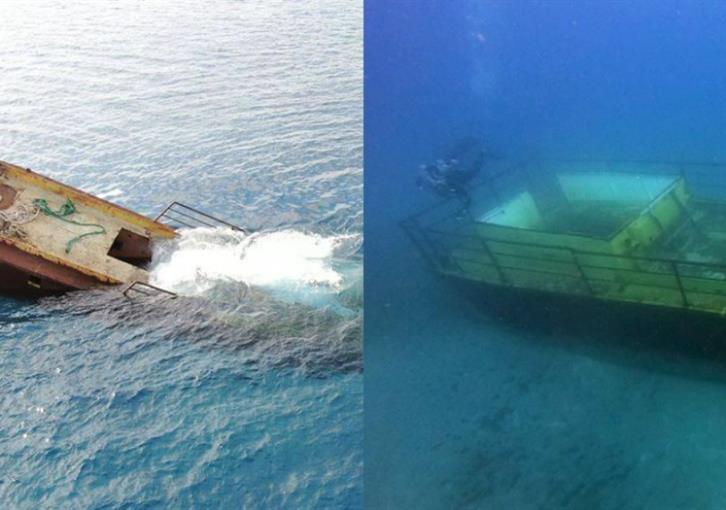 Location: Larnaca, Cyprus // Description: Wreck // Length: 16 meters // Depth: 13 meters
The LEF1 was sunk in the Voroklini area at a depth of 13 metres so as to be accessible not only to scuba divers but also to snorkelers.  It will be the only ship in Cyprus to be  used for snorkelling, it added
Location: Larnaca, Cyprus // Description: Wreck // Length: 63 meters // Depth: 28 meters
The MV Elpida, which means Hope, lays close to the Zenobia in Larnaca, this is Cyprus's newest wreck.
Elpida is a large 63m commercial vessel from Greece and lies at a depth of 28m. Sunk in December 2019 as part of the artificial reefs project to create a haven for local marine life. This means that the windows have all be popped out so divers can easily enter and exit the wreck. As well as being cleaned to remove any oils or remaining fuel which may harm the environment or marine life.
The main deck lies at 20-22m and the top of the masts are at a depth of 10m. There are so many areas of this wreck for divers to explore including the bridge which still has a moveable steering wheel, saloon and accommodation areas.
As there is a far distance between the Elpida and the Zenobia it means that they have fairly different marine life. The Elpida is still home to the usual Sea bream, Wrasse and Grouper that you find at a lot of dive sites in the Mediterranean. However the Elpida also has Salema, John Dory and Blue-barred parrotfish making this dive an addition to your logbook!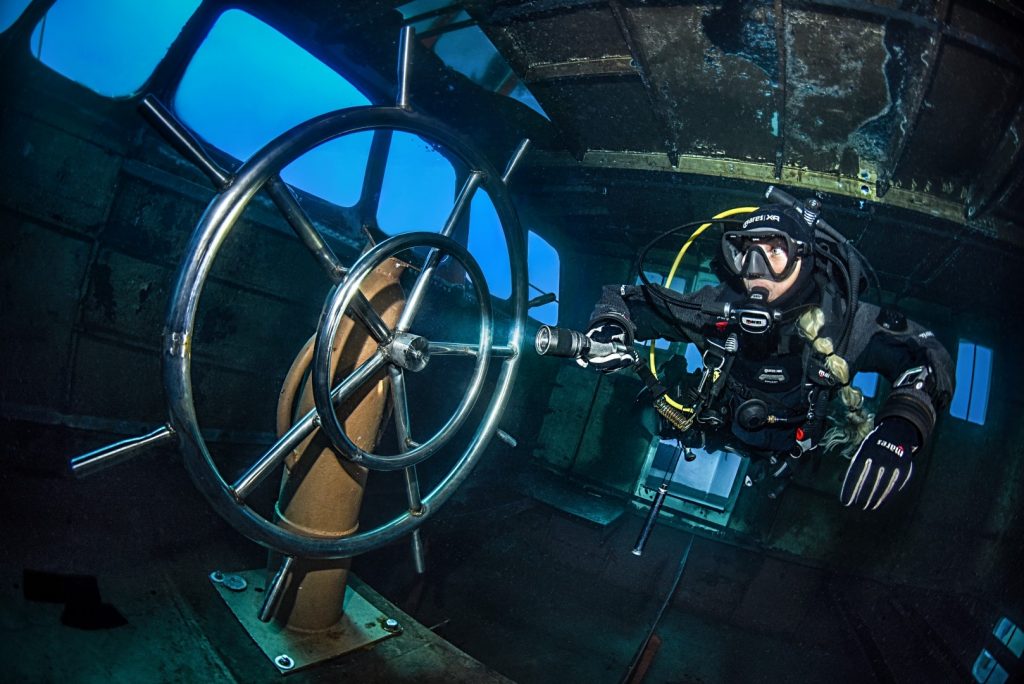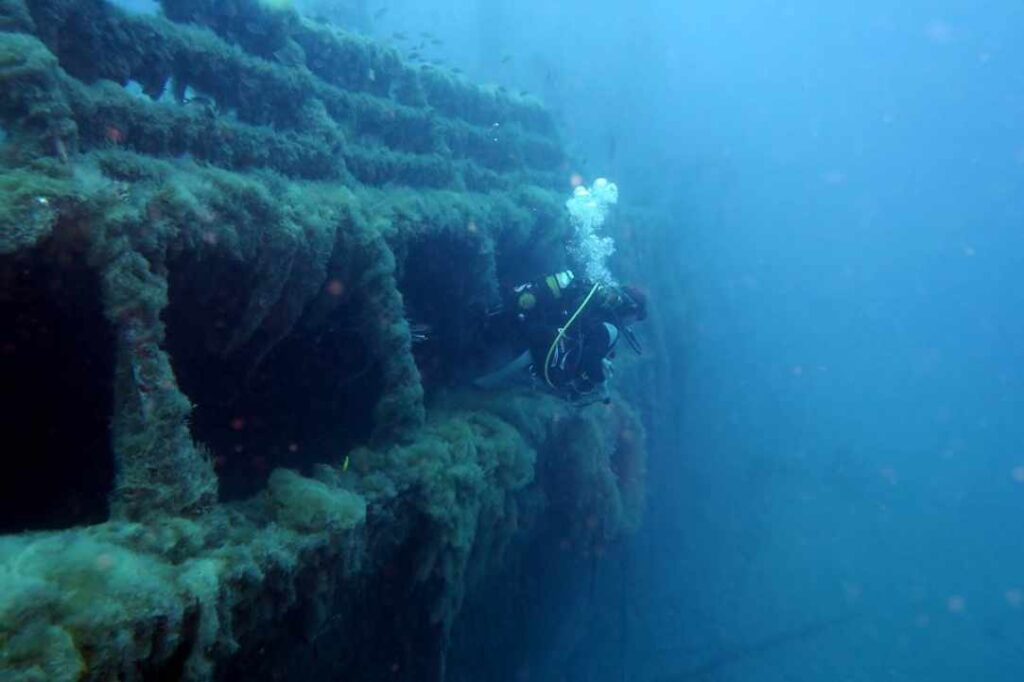 Location: Larnaca, Cyprus // Description: Wreck // Length: 35 meters // Depth: 30-40 meters
This wreck lives in the shadow of her neighbor the Zenobia. Located just 500 meters away from the Zen, she is hugely overlooked by many divers, but that's all the more reason to make this one for you logbooks. The Alexandria, or the Alex for short, was an old fishing trawler that went down in 2006. She was on her way to Limassol to be decommissioned, but bad weather had another fate in store and she went down to lie on the sea bed in a perfect upright position. If you have your PADI Wreck Diver and Enriched Air Diver specialties, this wreck can be covered easily in just one dive; the perfect appetizer before moving on to her big sister, the Zenobia.
Location: North-East of Larnaca, Cyprus // Description: Wreck // Length: 35 meters // Depth: 33 meters
The HMS Cricket is a "Donald Duck" wreck dive, meaning she lies upside down on the seabed, with her hull  pointing to the surface (like a duck's beak). She can be quite a challenge because of her position in very silty conditions – which means that your buoyancy needs to be perfect before making this dive! If not for your own enjoyment, buoyancy and gentle frog/flutter kicks are vital because anyone who happens to be behind you will encounter very low visibility if you don't. A combination of Wreck Diver, Peak Performance Buoyancy and Enriched Air Diver specialty courses would be ideal before this epic dive.
The Cricket was originally commissioned for the WWI and her final fate is veiled in mystery. A huge implosion hole is its only clue, and it makes for a great penetration point. You really have to turn this dive around in your mind to get a true vision of what she once was – an Aphis Class gunboat whose life was extended by WWII.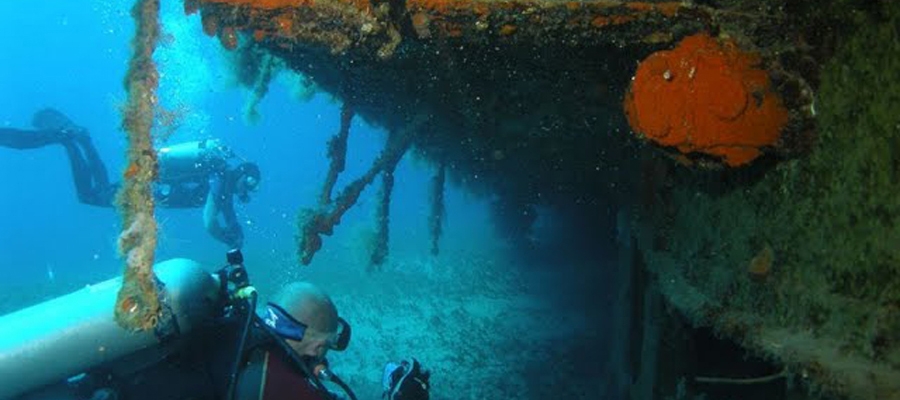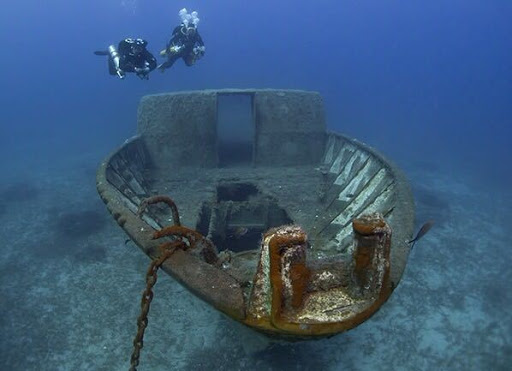 Location: Protaras, Cyprus // Description: Wreck // Length: 37 meters // Depth: 27 meters
Purposely sunk in 2007, the Liberty wreck is the first of many vessels sunk by the Cyprus Tourism Organization to start the islands artificial reef programme. It is a perfect place to start your wreck course as she's close to the shore and has been made completely diver safe. All doors, windows and equipment have been removed and penetration is a breeze. Learning how to reel in and out couldn't be easier and that is why she is hugely popular as a wreck training dive for guests who are eager to see the Zenobia.
Location: Protaras, Cyprus // Description: Wreck // Length: 25 meters // Depth: 26 meters
The Nemesis is a wreck that is similar, and extremely close to, the Liberty. Sunk a few years later in 2013 the vessel extends the area's artificial reef and is also completely diver safe. She lies perfectly on the seabed, with all windows and doors removed. A large 15 liter cylinder of Nitrox is a huge plus here, as you can do both wrecks in one dive. The 90 meter swim between them will hone your compass skills to absolute perfection!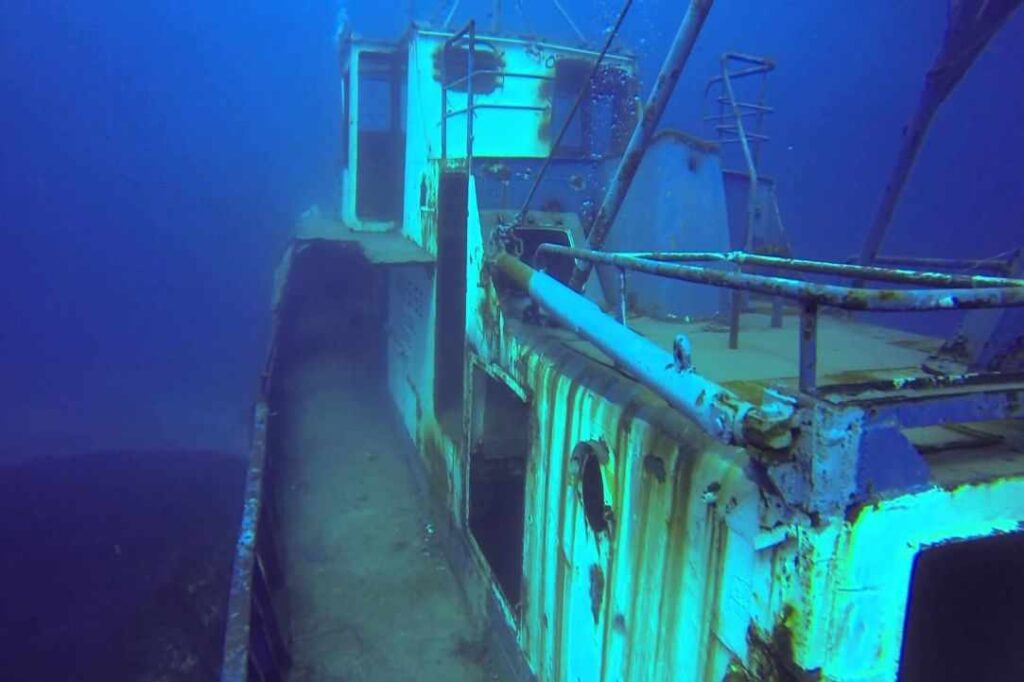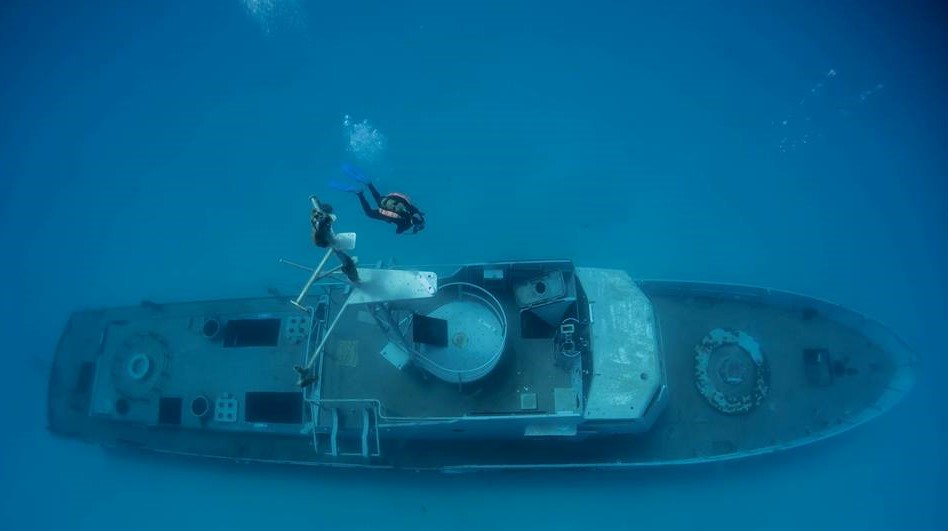 Location: Agia Napa, Cyprus // Description: Wreck // Length: 25 meters // Depth: 26 meters
The Kyrenia wreck is the newest and shiniest of the purposefully sunken wrecks in Cyprus. Sunk in 2015 for the artificial reef programme, the Kyrenia wreck is a must for divers who love to watch reefs grow throughout their life-cycles. Bare metal will give way to weeds and other flora, sheltered havens of steel will provide hiding places for a few species to begin with and later bloom into a stunning array of marine life. If it's anything like the early days of the Liberty, it will be a goldmine for nudibranchs – and we all love those!